Facility-based services and supports
---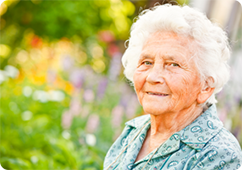 Selecting a facility setting can be hard. Consider several factors when deciding the best living situation. This section describes the different settings and gives you tools to make the best choice. ADRC of Oregon options counselors can also talk with you about your choices.
Facility types at a glance
You can choose from many facility-based living options in Oregon. The following settings have different levels of support, services and amenities:
Adult foster/care homes are licensed single-family settings with care for up to five people. Adult foster home settings serve a range of needs in a home setting.
Assisted living and residential care facilities are licensed settings providing housing and care services to six or more people. A registered nurse is on staff or under contract. The nurse does not have to be there all the time. Caregivers do not need to be certified, but they are trained in providing care services.
Nursing facilities give licensed 24-hour supervised nursing care. Licensed nursing facilities' caregivers must be certified as nursing assistants; the State Board of Nursing must approve their training. Nurses and certified nurse aides provide personal, therapeutic and nutritional care.
Memory care communities are environments where staff care for people with dementia who have needs that require a more secure setting. Each setting is licensed by the state as a residential care, assisted living or nursing facility. The state also requires memory care facilities to train staff to care for residents with dementia and provide specialized services.
For information on independent living options, visit the Independent housing section of the ADRC of Oregon website.
Get help finding the right facility
ADRC of Oregon staff will answer questions and give you resources to locate facilities in your area to meet your care needs.
Placement agencies also offer services to help you find a facility. The agency will meet with you to assess your wants and needs. It will then recommend possible local matches. Placement agencies are not regulated and do not follow a set of established standards.
Consider these things when working with a placement agency:
Find out how it is paid for its services.
Ask if the agency receives a finder's fee from the facilities they refer consumers to or if consumers pay the agency a flat or hourly fee.
Make sure the agency gives you a list of services before you contract with it on a fee basis.
Ask if it represents all facilities in your area. If it doesn't, ask how it decides which facilities to represent.
Ask whether or not the agency goes with you for facility visits or gives you a list to visit on your own.
Do your research before selecting a facility
Once you identify a facility you think would be a good fit, you might want to: